Submitting a Claim.
You may decide to submit a claim when it becomes evident that the problem being investigated is going to take time and will require ongoing veterinary input and possible referral, or immediately a problem is noticed and when emergency referral or treatment is required.
We would suggest that you inform your insurance company quickly once you have decided to make a claim. They will either send you a claim form or ask you to print one off or fill one in online.
The majority of claim forms are straight forward and should be filled in as accurately as possible. If you are unsure of dates and times concerning first veterinary visits then please contact our office who will gladly give you this information. Similarly if you are unsure of what to say is up with your horse because no diagnosis has yet been made then outline the condition to the company e.g. investigating a left forelimb lameness or vet is awaiting further test results for a skin problem. Rest assured we will have to provide the details of a diagnosis when it is found directly to your insurance company. Please do not guess at a diagnosis just to fill in the form, if it isn't known yet then say so.
Having filled in your section of the claim form there will usually be a veterinary section for us to fill in. If you have a paper form then please complete, sign and date your sections and forward the whole thing on to our practice for us to complete the veterinary section. Please include with your form your excess payment set by your insurers and £25.20 inc. VAT for your insurance correspondence fee. This sum covers the not inconsiderable time in processing these forms, providing the usual requested history and dealing with most of the issues that may be raised by your company. Should protracted correspondence with your company be entered into on your behalf by ourselves this may incur additional costs.
We will as a matter of courtesy check over your section and inform you if you have missed out anything that the insurance company is likely to require.
Most forms will ask you how you wish the insurance company to make payment, directly to you or to your veterinary practice. Please see 'Your Responsibility' above concerning this practice's policy concerning insurance payment.
If you fill in your form online then the company will often e-mail the veterinary section directly to us. Please however check this with your company to determine what their protocol is and ask them to send us the relevant paperwork.
We will normally return your completed form directly to your insurance company as hard copy in the post. This will include your insurance forms, any invoices generated to that point and any referral letters or reports if they are required.
It is practice policy to photocopy every form that is filled in so that we can send a further copy on if the Royal Mail or insurance company lose the originals and so that we can see where the claim is up to at that point. Obviously some claims can run over a twelve month period or up to your financial limit; we need to know what invoices have been sent to the company and which invoices being generated later may not have been.
Please remember – some companies require you to return your submitted claim forms within thirty days of the start of the incident being claimed for. This can be a problem when initially it appears you may not need to claim but then a problem becomes ongoing. Similarly if you decide to claim retrospectively you may fall foul of this small print rule. Check with your company what their requirements are and try to stick within their rules. That said most companies we have dealt with are lenient if pushed on this issue.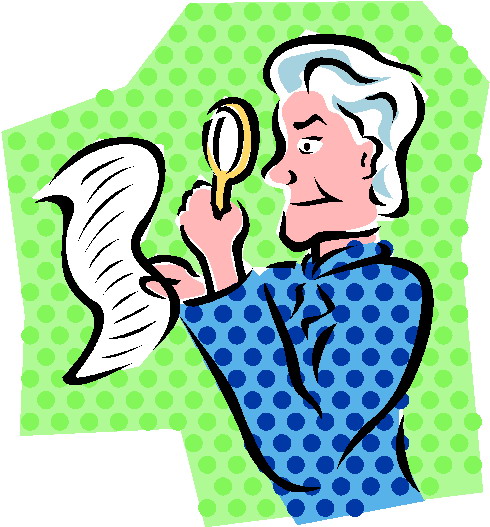 Having submitted a claim the turn around will vary from company to company however this is usually just the start. The company will raise any concerns, issues or requests for further information either directly with us or more commonly with you. These requests are usually for a complete clinical history about your horse whilst in your possession which we will provide to them, but can be matters clarifying things written on the form to general questions about your horse.
Please note your insurance company will often write to you requesting further veterinary information. Please don't assume they have written to us too. We cannot respond to their requests if we don't know about them. Always contact the office if you have any correspondence you are unsure about.
Depending upon the insurance company involved you may need to submit claim continuation forms for ongoing treatment. Other companies just require you to forward on to them any new invoices generated as treatment progresses. Invoices for remedial farriery and alternative treatments if covered may need to be submitted to your company after they have been authorised by your vet. Check with your company concerning these matters.
If you have generated a bill at a referral centre the company will require their invoices to be sent to them directly by yourself.
If all goes to plan the claim will be settled in full minus the excess, or settled in smaller amounts as each new invoice is generated. If a problem arises please contact us directly we may be able to help.
If a poor prognosis is returned or if treatment has failed and if you have the cover you may wish to proceed with a loss of use claim. This usually is within a twelve month period from the initial start of the vet fees claim. Such claims are often protracted and not as straight forward as you may think. We will help where we can but the decision to accept a loss of use claim and pay out ultimately rests with the insurance company. Please remember – loss of use claims need to be genuine and proven based on hard fact and are normally successful when all treatment options have failed to bring about a resolution to the problem.
Mortality claims will normally be submitted with veterinary fee claims but occasionally alone if your horse dies suddenly or as a result of the condition being treated, or if it is euthanased or destroyed in accordance with the British Equine Veterinary Association (BEVA) guidelines concerning destruction on immediate humane grounds. - We would recommend that you read more here.
Submitting a loss of use or mortality claim normally means just completing the relevant sections at the end of the veterinary claims form, you will probably need to provide us with a new claim form to do this.