Your Responsibility
When you submit an insurance claim for veterinary fees it is hoped that the insurance company will honour that claim and settle your bill, less your excess. You are usually given the option of requesting your company to settle your invoices directly with your vet or to pay you, the policy holder directly. This is your choice however if you have requested your company to pay you directly we will require you to settle your outstanding invoices with us before we complete your claim form.
Please note – many people think that once the claim form is submitted then they have nothing more to do with the claim. It is important to remember that the policy and therefore contract is between you and your insurance company. We have very limited powers to deal with or discuss your claim with your company. Whilst we can help with queries and matters that arise it is your responsibility to ensure that the claim progresses smoothly.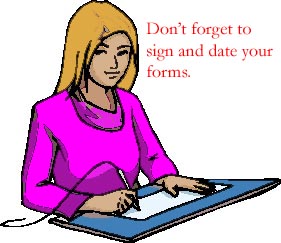 If we have heard nothing from your insurance company within a few weeks of submitting a claim we will contact you to chase them up. Similarly with ongoing claims you will need to forward on all new invoices to the insurance company. With some companies these will need to be submitted with a continuation form to be completed by you and us. Please ensure you are aware of your individual company's policy concerning these matters.
You will need to check with your company concerning claiming fees for alternative treatments. We may need to sign and authorise invoices from these individuals before your company will pay them.
It is a commonly held belief that if an insurance company refuses to settle some or all of your fees then it is our loss as a veterinary practice. We feel it is important to stress that you as our client are ultimately responsible for your fees whether or not your insurance company pays up or not. If they refuse to pay all or some of your claim you will be liable for the outstanding amount. Whilst we will fight your corner on your behalf if we feel that you have been treated unfairly by your company we still retain the right to request full settlement from you if such a fight is unsuccessful.
Occasionally claims are sometimes settled by insurance companies directly with the policy holder who then refuses to pay us. This is one reason why we will request full payment from you if you have requested your company to pay you directly on your form. Failure to settle your account with us having received insurance monies directly will be pursued vigorously via the small claims court with resulting additional costs.
We would always recommend that you record all dates, times and names of people you have spoken to at your insurance company along with copies of all correspondence sent to them and received from them. Remember e-mails are easily lost or deleted, print copies and file them until the claim is settled.
We are often asked can we alter details or change dates and times to help with claims, please note that we will not back date claims, falsify or omit information to help with a claim. We will not be party to fraud, please don't ask us to do so, it is our livelihood and reputation that is at stake.